About Us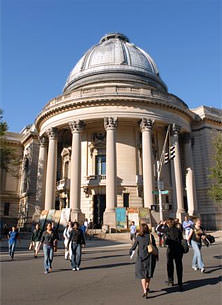 New Haven Urban Debate League (UDL) is a consortium of high school parliamentary debate teams in the New Haven area. UDL is a student organization at Yale University, and all UDL coaches are Yale debaters passionate about bringing debate programs into New Haven schools.
Program Goals of the Urban Debate League (UDL)
Teach students critical thinking and public speaking skills
Nurture the self-confidence of our students
Give the students an opportunity to engage in independent research
Guide students to gain knowledge of current events, political and moral philosophy, government, and economics
Build a supportive student, parent, teacher, and coaching community amongst UDL schools and Yale University
UDL Program Structure
Debate teams will meet after school usually for one day a week. Teams of coaches will meet these students at these weekly meetings, bringing with them the UDL curriculum. The UDL curriculum is developed by Yale students and is updated monthly. Each month features a different topic and set of debating skills. The UDL mainly coaches parliamentary debate though current affairs, public speaking, and analytical thought are often covered as well. Teams work towards competing in regular UDL tournaments which take place on Yale campus, chaperoned by coaches and other UDL officials. We envision UDL as a community-based organization that works to bring three levels of cooperation together: the community of high school debaters, the community of Yale student coaches, and the supportive community of teachers, administrators, and parents.
Press Coverage
"Up for Debate"–a feature by Caroline Durlacher in The New Journal (October 2014)
"City teens learn to debate"–blog post by Kaitlin Paulson in the Yale Daily News (November 2008)